Custom NYPD Finest Football Team Jersey - Navy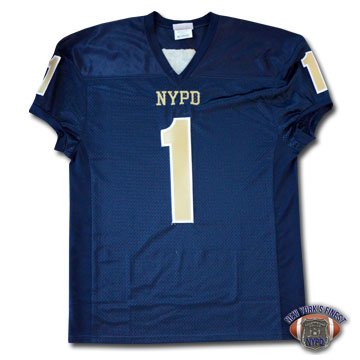 Custom NYPD Finest Football Team Jersey - Navy
Custom NYPD Finest Football Team Jersey - Navy
Please note, that because of the personalization, this is a custom order and can take up to 3 weeks for delivery.
Shipping is $4.99 per item with exception to the Custom Team Jersey, Due to weight this item is $8.49.
Please click here when making a purchase outside of the U.S.
Get 15% OFF when you use coupon code 15OFF when you spend $95 or more!
This is a tax deductible contribution, the NYPD Finest Football Team is a registered 501(c) (3) and is officially recognized by the Internal Revenue Service (IRS).
Donate, support the charities of the NYPD Finest Football Team including Widows and Children, Toys For Tots and others.